Customer Testimonials
Here is what some of our valued customers are saying. Please feel free to share with us your experience with Axela Medical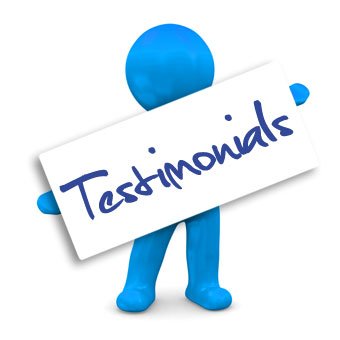 Supplies!
"Thank you so much for your prompt reply....very impressive ! In three weeks I'm going to order 2 more pairs of men's Ped-lite Austin shoes size 10 extra wide. I have to wear men's because my feet are so wide. I go through shoes very quickly because I walk a lot.
Thanks " Diane W. CA
"MERRY CHRISTMAS JASON,
JUST TO GIVE YOU A BIG THANK YOU. UPS JUST DELIVERED THE SHOES FROM P W MINOR IN New York.
THANK YOU FOR ALL YOUR HELP,
YOU AND YOUR FAMILY HAVE A WONDERFUL CHRISTMAS. REMEMBER JESUS IS THE REASON FOR THE SEASON.
Yours very truly," Jimmy M. TX
"Thank you so much Jason. I really appreciate the excellent customer service. I will not forget it as I make purchases in future.
Again, thanks"
Jerry P. GA
"Thank you so much, I really appreciate your help and great customer service"
Lynn R. WA
"Jason,
the boots arrived today. they fit perfectly. i love them. who would buy uggs???" Carmine M. WA

"Jason, Axela Medical, I want to thank you for all your help with my Xelero shoes" Lois B. MN
"Thank you - the order arrived today, and all is well. Thank you so much for hurrying the order along! I usually have purchased these types of items from a local specialty shoe store, but when they gave me rather poor service the other day, you gave me great service! I will certainly order from you again in the future!" Rise V. PA
"Thank you for the great customer service Jason! My Xelero Hyperion hikers fit really good. William K. IA
"Hi Jason, I just wanted to let you know how happy I was to receive my order today. Thanks for everything. It was a pleasure doing business with you."
Sincerely, Karen Lee F. NY
"Hello Jason,
That was exceptional in this day and age. I am impressed! I am satisfied with the sandals and will keep your business reference. I am not a Facebook fan, but I will see if I can get a "Like" for you by my husband!
Thanks again!" Dorothy D. PA

"I have purchased on line and from out of state with Axela Medical. "Great" customer service with Jason! Would highly recommend Axela Medical! Would not hesitate to place a future order! Thanks" Linda R. Wisconsin
"Hello Jason. Just wanted to say Thanks. My father got the sneakers very quickly and they fit him well, and he likes them a lot. Also, thanks for the best price. Its been a pleasure doing business with you, and plan on doing so again. Thanks!" Edward V. PA
"Dear Jason,
Thank you again for everything. My Sister is anxiously awaiting, the delivery, which she has already received the tracking info for, regarding the shipment from UPS, - I believe." Sincerely Yours, John D. NY
"Thank you very much for your assistance - these are the only shoes I can wear, and have worn them for years. At present, they are hard to get in Australia in that size in leather." Karen R. Australia
"Jason, my shoes arrived and are as comfortable as walking on clouds. Mom got hers today in Colorado and was very excited to get such great comfort and support. we both appreciate your personal attention to our order and look forward to buying from you again. Thanks, Cathy and her Mom" Cathy P. NJ
"Had a wonderful experience while ordering from Axela Medical Supplies, LLC. I found Jason to be very informative and helpful in his explaining the features of the Footwear I was ordering. I will not hesitate to contact this company again for any future needs." Buster K. MS
"I canít tell you how much I appreciate the personalized customer service that I received from Axela Medical Supply. Buying shoes online can be an iffy proposition, and sure enough, I had to return the first pair of shoes I purchased. But, Jason at Axela made the process so simple and pleasant for me that I actually purchased not one, but two, replacement pairs! I will absolutely contact Axela first the next time I need shoes or any other medical supplies." Cathy C. NJ
"Thanks so much, I appreciate it." Dana G. IL
"Hello Jay - You were a great help to me in selecting my Dr Comfort shoes." Don O. WI
"Received today, thanks. Great being able to walk w/o foot pain!" George Q. PA
"Thank you for investigating and finding these extra height shoes for me. I really have appreciated your helpful assistance over the past weeks. Thank you and I hope you have a very Merry Christmas." Don O. WI
"Thanks Jason for the excellent customer service it was a pleasure doing business with your company. I will recommend to friends and family, hope to do business again in the future" Andres N. CA
"I am very happy with my shoes and the service from you. THANK YOU VERY MUCH" Lorraine M. TX
"Jason, thank you so much for doing so much for this senior. When my seniors ask as to where I get my shoes, I tell them and give them your email address. Looking forward to finding another style shoe that I would like so that I can
order. Axela Medical Supplies is lucky to have you. GOD Bless" Grace L. PA
"After returning home from the hospital with my 3 month old daughter, I was told I needed a nebulizer immediately for her treatments. Searching online I came across Axela Medical Supply and called to place an order because it was late in the day and I needed it quick. Jason was absolutely amazing. He found me exactly what I needed and worked his magic to get it to me the next day. I couldn't be happier with the customer service and genuine caring of this company." Katrina M. VA
"Thank you for the quick service and the shipping discount. I love these crutches and I never thought they would make such a big difference as they did for my back, wrist and the ease of using them. Thank you" John H. TN
"Thank you very much jason! Such prompt and efficient service with very warm communication. Even with the time zone difference we were able to get our order shipped in time. Well done!" Sam B. NSW/Australia
"I wanted to write to let you know how very impressed I am with your company and want you to know how much I appreciate your communication and speedy resolution to getting my diabetic shoes exchanged for a different size. Your communication level is outstanding. I would recommend your website to everyone, 1- because it is full of great products, and 2- because the customer service is incredible. It would be my pleasure to serve as an endorsement of your company in any way possible. Please feel free to pass on any of my comments and my high satisfaction level to others. Thank you again so much for your exceptional and first-class customer service and support. I am deeply appreciative!" Lisa N. UT
"I have recently purchased Xelero shoes from Axela Medical Supplies on this website. There was a great selection to choose from, lots of information about the product, and ordering was a pleasant experience. The shoes were shipped promptly, and arrived in perfect condition. I was also informed that there was an easy return policy, should it be necessary." Mary S. PA
"Thank you for the quick shipping on my order. I appreciate the great service. I will continue to use AxelaMedical for product purchases.Thank you!!!" Joey M. NC
"I have used Axela Medical Supplies website twice this year. Both times they have proved to not only give impeccable customer service but also quality products! The first time I used the website I was in a panic because I was purchasing a pair of shoes for Fathers Day and it was only a couple of days away. I called Axela Medical's customer service and got in touch with a gentleman named Jason... he assured me that he would get these shoes out for me that day (it was about 3:00 in the afternoon.), sure enough the shoes shipped and I received them the very next day!! Needless to say I had the shoes in time for Fathers Day. My Father loves his shoes and it's 6 months later ... he said that these are the first pair of shoes that gave him any kind of relief for an extended period of time. Because of my original experience I recommended this website to another family member, when I called I received the same amazing customer service!! I would recommend this website to anybody in need of medical supplies of any sort. They are kind, courteous, knowledgeable, provide fast service and quality products, out of 10 stars ... I would give them 11!! I will be a customer for life!" Jessica C. NY
"My husband has very bad feet and has just gone through months of pain and now mending. I found a pair of shoes on another site and wanted to get more of them but in other styles. Axela Medical was the only place that had the product and the images. What was even beter was calling them and getting Jason Ė a live a person in Connecticut who understood, assisted, followed through and worked with me regarding the order. I felt extremely comfortable with the communication and the follow through. Jason said he would get back to me after checking to see if he carried a particular size and I was called about 10 minutes later. The shoes were ordered, the price was better and the service was outstanding. I received an online invoice and then notification with a tracking number that the items were on the way. I could not feel better about using Axela and will turn to them for other products and shoes." Annette B. NY
"I am very pleased with the quality of service and knowledge of product that I have encountered when I use Axela Medical Supplies. They are always very willing to help and have a great attitude towards their customers." Thomas A. NY
"We have always had excellent customer service and pricing from Axela Medical. We have been purchasing hand cleaners exclusively from Jason for 18 months! Never a problem." Jackie S. CA
"The staff at Axela Medical Supplies are extremely knowledgeable in their field and truly have the best level of customer service you will come across anywhere. I regularly order my mothers orthopedic shoes and Jason is always there within minutes to make sure my order is set and ready to go. They carry products on their website that many other companies don't. I love the hassle free, super supportive level of customer service I get and that is why I continuously come back time and time again. Thank you so much for what you do!" Niwar N. OR
"I have been doing business with Axela Medical Supplies and Jason for a few years now. They provide me with the specialty cleaning supplies that I need in my business. They are always reasonably priced, kind and courteous. They are always the first company I check with if I need something that's kind of hard to find and they have never let me down." Stacie R. TX
"We have been purchasing from Axela Medical for a year now and are extremely happy with the Customer Service, Shipment of supplies and the professionalism of Axela Medical. Axela Medical takes care of all of our inventory needs and has set us up on a regular shipping schedule so I am never short of supplies.I would highly recommend Axela Medical for all of your medical needs." Paula B. CA
"Axela Medical Supplies is a great company to work with on getting the supplies that I need. They are quick on delivery! Jason is always a pleasure to work with!" Missee G. PA
"I have been using Axela Medical Supplies for some time now and have been extremely satisfied with the ease of ordering, communication, fast shipping and great products at the lowest prices on the web. I strongly recommend Axela to anyone seeking smooth, accurate transactions and great deals." Don G. IL
"I have been using Axela Medical for at least 5 years. We buy small quantities and have always been treated as if we dealing in a larger volume. This is the type of customer relations and service that we strive to accomplish in our business also. Jason has kept me informed regarding any price changes to the products that we purchase. Being "proactive" is a great asset. Thank you Jason!" Kyle J. CO
"Back in the summer of 2010 I was looking on the internet for a specific brand and model of shoe with a "high toe box" that I had been wearing for sometime. (My local source had gone out of business.) I found that Axela Medical carried this brand and model. I contacted Axela and found them to have a very efficient ordering system. They've filled my order every time with in a day or so and always offer my choice of shipping service levels. On top of that I found their price on these shoes to be very reasonable." Pete P. WA
"AxelaMedical gives me service as quick as I could buy them local. I have tried them for many years now." Mike T. KY
"We often called on Jason Malagutti and Axela Medical to ship us shoes that we couldn't manufacture ourselves.
The Axela team always responded in a quick and accurate way. They sent the shoes quickly and were extremely friendly and helpful to deal with. We want to thank Axela Medical for taking great care of our footwear needs."
Sincerely, Mike O. NY
Please feel free to share with us your experience with Axela Medical. If we have not met your expectations in every single way, please let us know how we can improve!