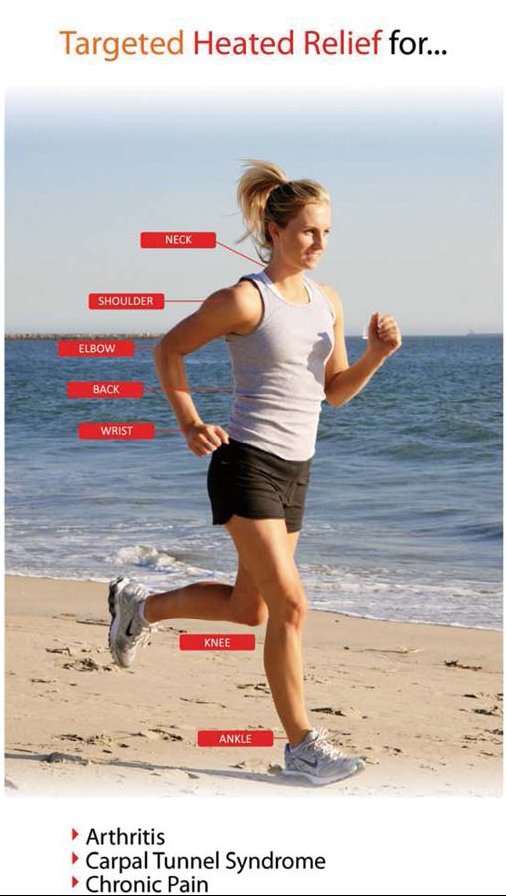 Quick Overview
SH-45 Shoulder Therapy Cordless FIR Pain Relief Series Our Heat Shoulder Wrap can be used to warm up your muscles before a game in addition to pain relief and injury therapy. The
Venture Cordless Heat Wrap utilizes Far Infrared Ray (FIR) Technology to safely provide deep penetrating heat below the skin for maximum therapeutic pain relief.
Size
Regular - 32" to 40" chest
Max - 40" to 52" chest
The +Venture Cordless Back Wraps are ergonomically designed with our 3D Ergonomic Tailoring contoured to the curvature of the joint and built with neoprene and fleece for mild compression and ultimate fit. APPLICATIONS Lower Back Pain, Back Strain, Muscle Tension, Back Spasms, Herniated Discs, Menstrual Cramps, and more.
•Warm, comforting radiant heat
•Extended Pain relief
•Increased ease of movement
•Relief from muscle spasms
•Increased circulation
-Shipping is flat rate of $10.95
-Sales tax applied if you are in: CT