New Simple Green Car Wash cleaner is the latest addition to its line of environmentally-safer cleaning products. Perfect for the automotive professional or enthusiast, Simple Green Car Wash is custom blended to remove the toughest dirt and grease making automotive surfaces shine.
After listening our customersí demands, we used the latest technological advances to create a formula that is gentle enough to clean delicate automotive surfaces yet is a highly effective and biodegradable cleaner, the signature traits of regular Simple Green All-Purpose Cleaner.

Simple Green Car Wash produces a thick and rich foaming lather that effectively lifts-off road soils during washing-without dulling or stripping away waxed surfaces. It also rinses clean, which will leave your car streak-free and give it that brilliant showroom finish!

With its retail start in the automotive business, Simple Green goes back to its roots by providing effective, environmentally-safer cleaning products for the automotive care industry.

Where to Use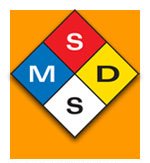 Simple Green Car Wash cleaner is specially formulated to gently clean the toughest automotive dirt, grime, grease, bug stains and much more from: cars, trucks, SUVís, RVís, vans, campers, motor homes, motorcycles, ATVís, trailers and other automotive surfaces.
The concentrated formula safely cleans: paint, clear coat, windows, metal chrome, rubber, canvas and vinyl.
-Shipping is flat rate of $19.95
-Sales tax applied if you are in: CT