The Simple Green Clean Sports product line was developed with the fundamental principles in mind to develop safer, more effective, less expensive cleaning solutions - eliminating the need for hazardous chemicals and solvents.
Simple Green Bike Cleaner Degreaser provides powerful cleaning capabilities for the toughest jobs and is safer for you, your children, your pets and your environment.

Simple Green Bike Cleaner Degreaser is a non-toxic, biodegradable, non-corrosive and non-flammable cleaner specially formulated to meet the cleaning and maintenance needs of today's riders.

Where to Use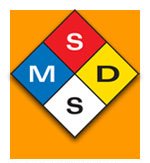 The non-toxic foaming formula sticks to vertical and horizontal surfaces while removing grease, oil, dirt and road grime from chains, derailleurs and other components. The non-corrosive formula won't discolor or harm delicate, painted surfaces, finishes, rubber or plastic parts.
-Shipping is flat rate of $16.95
-Sales tax applied if you are in: CT