Over 30 years ago, concentrated Simple Green All-Purpose Cleaner/Degreaser was formulated for the industrial marketplace....but it kept finding its way back home! Customer satisfaction, loyalty and demand have since put the Simple Green "family" of popular convenient sizes in retail stores nationwide! The makers of Simple Green have spent over $3 million to verify the safety claims and unique formulation. Concentrated Simple Green had it right from the start. An environmentally-sensitive non-toxic cleaner/degreaser that really works and can be economically custom-diluted for many, many different uses. From floors and walls to pots and pans, from windows to sinks and drains, from stained carpets to greasy tools, it only takes a little Simple Green to get big jobs done around the house.

Simple Green is one of the most versatile all-purpose cleaners you can buy! It's non-toxic and biodegradable, without harmful bleach. Because it is a concentrate, you can custom dilute Simple Green to clean just about anything dirty. It replaces most cleaners, detergents, degreasers and laundry pre-soaks you're using now!

Discover the value and power of Simple Green. And your green will go a lot further too.

Where to Use
Simple Green All-Purpose Cleaner/Degreaser can be used on any washable surface, from floors and walls to laundry and vehicles. It removes the toughest stains including dirt, grease, oil, pet stains, coffee & juice stains, lipstick, blood, adhesives & much more!

MPF Animation
Micro-Particulate Fractionalization (MPF) is the process whereby Simple Green All-Purpose Cleaner/Degreaser breaks down large globs of oil, grease and fat into increasingly smaller microscopic droplets called "micelles."

pH Scale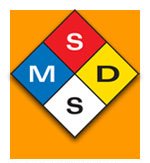 Simple Green All-Purpose Cleaner/Degreaser has a mild pH of 9.3 to 9.5.
-Flat Rate UPS Shipping
-Sales tax applied if you are in: CT