If you suffer from cramps, sore calf muscles, shin splints, swelling or pain in the legs and feet due to Achilles tendinitis, poor circulation in the lower legs, or just on your feet all day, you know how painful and frustrating it can be.
The most common treatments involve tight, uncomfortable compression stockings, laser treatments or even surgery.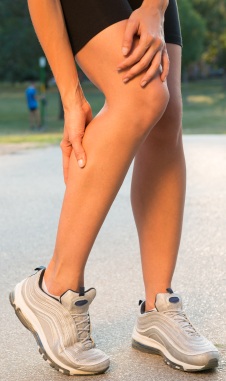 With the CS6, You Donít Have to Deal with Those Things!
The OrthoSleeve CS6 Compression Calf Sleeve combines medical grade orthopedic support with patent pending Compression Zone Technology to provide pain relief and preventative support for those suffering with venous insufficiency, calf cramps, Achilles tendinitis, and shin splints.
With its easy-on fit and six zones of graduated compression, the CS6 is effective enough to provide relief, but comfortable enough to wear any time, even under normal socks and pants.
Many people find the CS6 works well as an alternative to uncomfortable compression stockings, especially when paired with the OrthoSleeve FS6 Compression Foot Sleeve.
Available in black, or white, the CS6 Compression Calf Sleeve is the perfect fit for your active, pain-free lifestyle!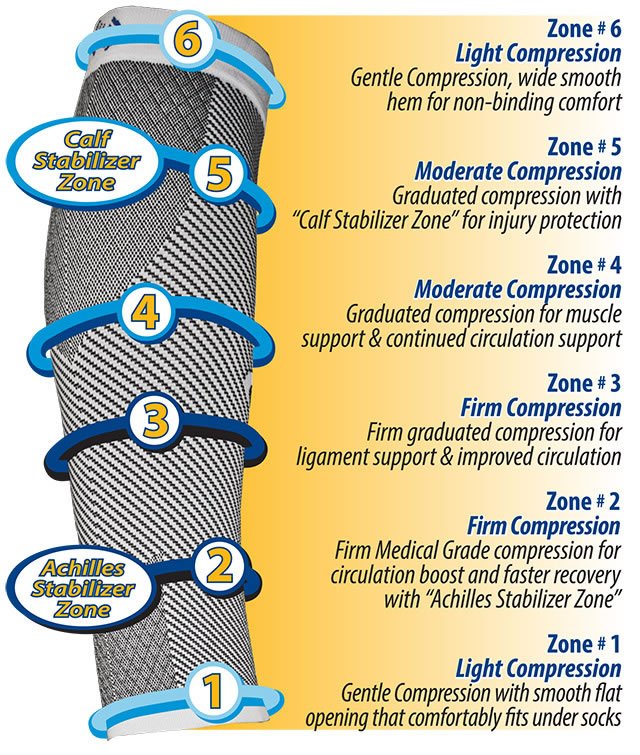 Like all the OrthoSleeve family of products, the CS6 Compression Calf Sleeve doesnít look complicated, but itís no ordinary calf sleeve.
Itís patent-pending Compression Zone Technologyô makes it unique.
When you slip on the CS6, you will feel the benefits of this specially designed calf sleeve.
Six (6) zones of different compression work together to relieve pain and discomfort as well as provide you with the support you need.
Comfortable enough to wear all the time. In fact, many people depend on the CS6 to get them through their daily lives.
Order a pair of CS6 Compression Calf Sleeves today and start feeling relief immediately!

Flat Rate Shipping Cost of $6.95

Sales Tax Applied if you are in Connecticut